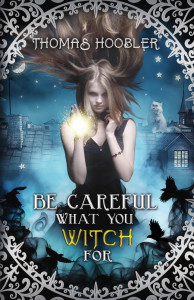 Magic doesn't always work the way you hope it will. Especially when it comes from an ancient book of spells that jumps off the shelf into Olivia's hands.
Her use of the new power is bad news for the popular girls in her new school who don't like Olivia. But hey–now she can get the attention of her crush who's more interested in comic book superheroes. And when Olivia finds out that her aunt is a witch, she thinks all her problems are solved.
Unfortunately, what she conjures up is trouble! How will she get out of this disaster?